| Olga |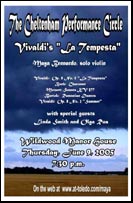 Summer Concert
Poster!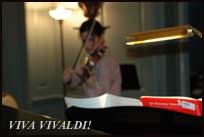 Spring Concert
Slideshow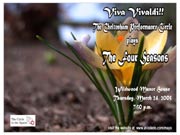 Spring Concert
Program at
Wildwood

Listen to MP3 of my NEW 2005 audition tape
Listen in Streamed RealAudio to audition tape
( 8.3 MB )

I am playing the Allegro from the Mozart Concerto No. 4,
the Scherzino and the Minuetto and Finale from Stravinsky's
Suite Italienne, and the first two page (or six stanzas)
of the Bach Cacconne.




A picture of my playing
Vivaldi Summer at the
concert at the Cerisano
(Italy) Music Course




A picture of Adelia
and me at the Cerisano
(Italy) Music Course



My student, Eileen!

---
My pics from Soundfest...Summer 2004!
---
Listen to my 2003 Interlochen audition CD:

I am playing Opus 5 Sonata No. 8 by Arcangelo Corelli
with my guitar accompanist Ed Levy and I am also playing
the first two (Dance with Sticks and Waistband Dance)
Roumanian Dances by Bela Barto'k
To listen to the link above, you must have QuickTime.
(This file is about 1.9 Mb)

Interlochen Pics 2003




Joshua Bell and I!!!

---
My Fave Links
My Repertoire
Concert poster and program Archive
Recording Archive
Photo Archive
Slideshow Archive
My Homework for Oak Meadow School
---
Make a Donation for a new Violin

Email me at--maya@at-toledo.com

Last update: January 5, 2006