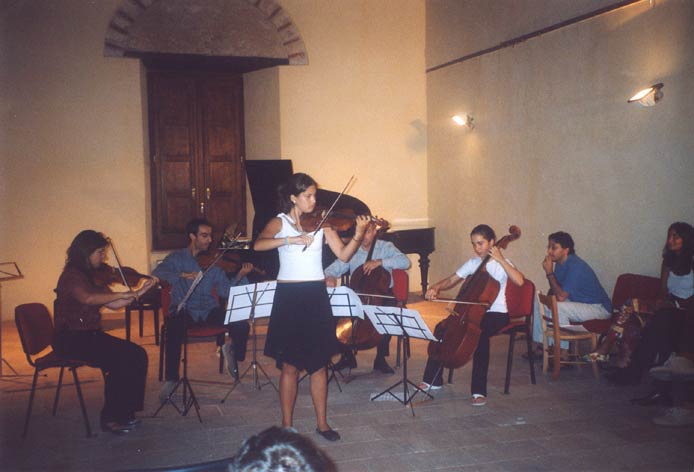 (Photo by my cousin Mino Ascente)

From right: Maria Piro (1st violin), Eugenio Prete (2nd violin),
Fausto (viola part on cello), Costanza (cello), and me,
Maya Bennardo (violino principale) in the center.

This is me playing the third movement of Vivaldi Summer
at a music course that I attended in Cerisano, Italy, which
was set up by Paulo Luciani. The institute which sponsored
the course is called Il Instituto a Cerisano Artistico
Musicale Spettacolo.

This is the final conert where almost all of my Italian family
came to hear me play! It was sooooo amazing!!